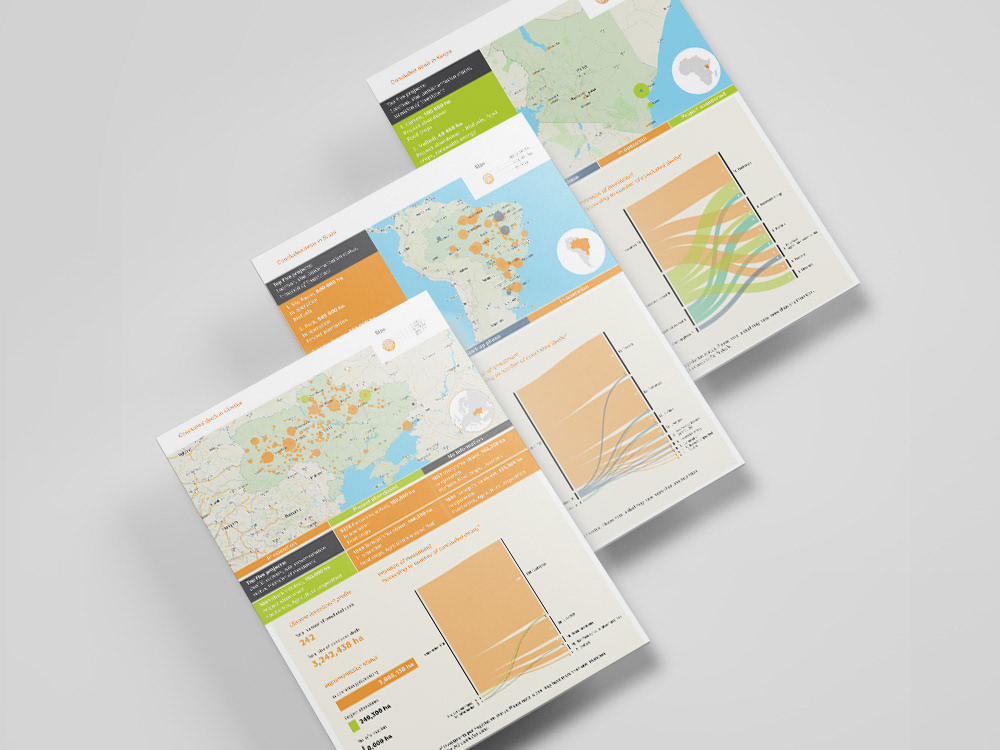 Land Matrix is the leading NGO on land right and land deals. Every year, they draft several report on the current situation in the most affected countries by the Land Grabbing phenomena. 

Since 2019, I was assigned to re-design all their reports and to guide their team of specialists in autonomously create compelling data visualisations on the topic.
Furthermore I have assembled templates and mapping tools to create useful insight in the situation of each country they monitor.